RAPITRIM LASER RESISTOR TRIMMING
RapiTrim Laser Resistor Trimming Systems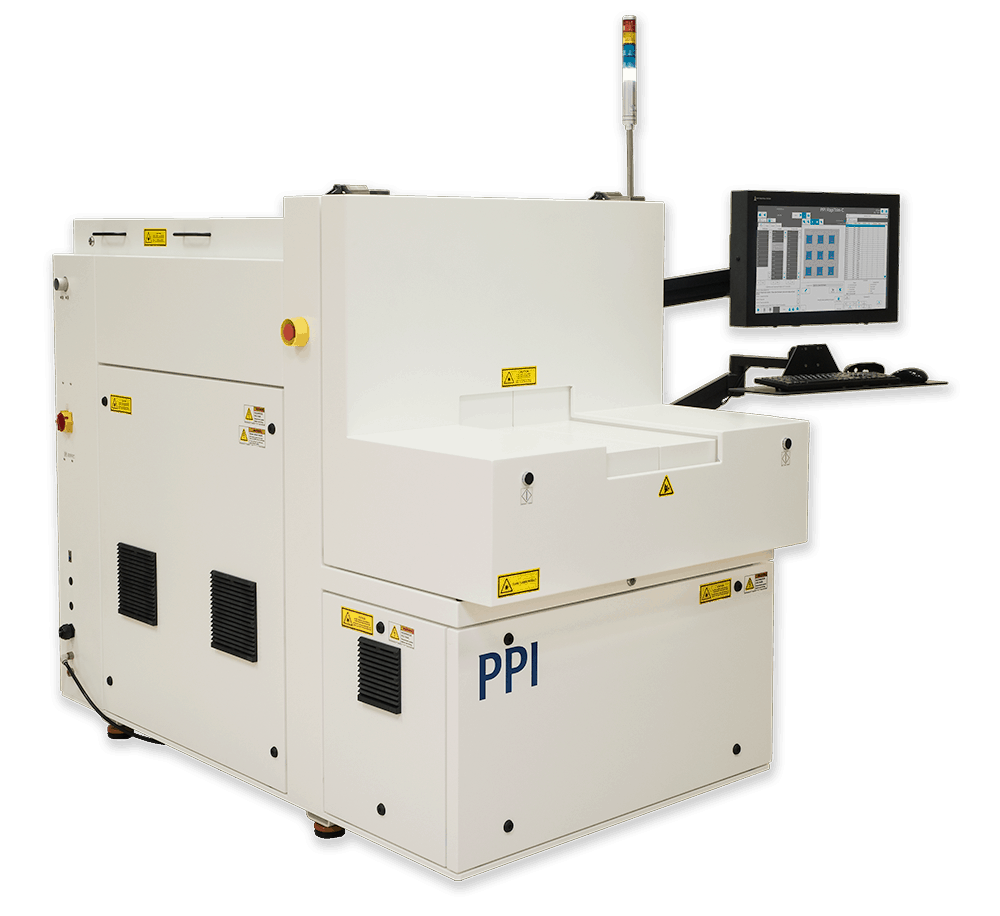 RapiTrim Laser Resistor Trimming Systems
RapiTrim systems enable both quick-turn and volume production resistor trimming for advanced hybrid circuits and electronic components. Standard models incorporating PPI's proprietary high-speed flying probe technology eliminate traditional probe cards, providing many advantages including:
Circuits can be as large as the substrate itself
Probing of dense designs is effortless – previously required multiple passes with multiple probe cards
Four independent flying probes – any component location, size, orientation and layout can be accommodated
Net throughput higher than probe card solutions that require lengthy programming and multiple passes
In addition, probe card systems are offered for low mix, high volume applications along with other custom testing options including backside pogo pins and customer defined applications.
Turnkey solutions are offered for standard passive or custom active trim applications.  Integration of external instrumentation for active trimming, specialized automation or unique component fixturing is also available.
Substrates include: ceramic, glass, silicon, plastic and PCB.
Applications
Thick and Thin Film Hybrids and Resistor Trimming
Laser Marking on Plastics, Metals and Ceramics
RF and ASICs Modules
SMT
Embedded Circuits